Physician, Educator, Storyteller. He hosts this website for "Living the Present Moment" as a conscious journey of Body, Mind, Emotion & Spirit. Holistic and integrative, his practice includes Tai Chi and Yoga, Craniosacral Therapy, Healing From the Core, Meditation. Always exploring his edges, he shares them in the blog, newsletter, courses, and online study group.
Latest posts by Dr. Joel Ying, MD (see all)

Even
After
All this time
The sun never says to the earth,

"You owe
Me."

Look
What happens
With a love like that,
It lights the
Whole
Sky.

—from "The Gift: Poems by Hafiz, the great Sufi Master" by David Ladinksy
Hafiz-inspired Poetry
David Ladinsky explains his beautiful work, "inspired" by Hafiz, not as direct translation in the quote below.  Check out his many books for more inspired and inspirational poetry.
… this book "The Gift" was first offered to Penguin with the word VERSIONS on the cover rather than the word translations, for I have never claimed my work with Hafiz is a traditional — scholarly — translation, for how could it be for I do not know or speak Farsi (Persian) at all fluently, though at times I have worked with several translators who do know Farsi as their first language. Though once the book (The Gift) got to Penguin, that is into the hands and minds of the very literate, some there saw and knew — as any good dictionary will tell you — that a primary definition of the word translation is: "A written or spoken rendering, an interpretation of the significance of a work in another language…" And thus the word VERSIONS was changed to translations….

My great research into Hafiz has revealed, what I feel, is enough genuine DNA to reconstruct Hafiz if you will into a more astounding, brilliant man, into a more wild and vital life giving — encompassing sun. I love these words that are attributed to Hafiz, I have found them so encouraging in trying to do justice to this world-treasured poet, those words are,
"No one could ever paint a too wonderful picture of my heart or God."

—David Ladinsky, posted to amazon.com
"A love like that…"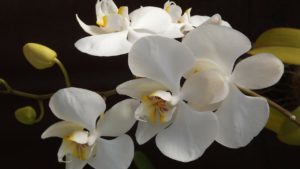 What is love? Please leave your answer in the comment section below. Help me with your ideas. Perhaps you agree with the poem, perhaps not.
I've been exploring the topic of love in all its forms for my upcoming Storytelling Performance "Legacy of Love" on Fri Aug 25, 2017, at 7pm. Get tickets at LegacyofLove.eventbrite.com