After years of experiencing physical & emotional imbalances, Chery was inspired to study massage therapy. As she began to find balance & harmony within herself, she dedicated her life to understanding personal process and helping others "look beyond the symptoms to find the cause." She practices CranioSacral Therapy, a holistic approach to healing body-mind-spirit and runs a retreat center in Ranchita, California.

Latest posts by Chery Owens (see all)
Presence in Motion is the art and practice of bringing the mind into position as the observer of the experience we are having. Meditation and other Mindfulness practices lead to the experience of Presence.
Different forms of meditation practice have been a part of my life for 45 years. As I reflect on my childhood, I realize that I learned to be "present in motion" as a small child. When I was young, I spent most of my free time alone. I lived in a rural setting, and I loved walking into the woods and spending time with the trees. Near my home was a huge weeping willow tree that I claimed as my "tipi." The sweeping branches draped to the ground in a circle 6-8 feet from the trunk creating a circular inner space where I could sit and not be seen. I could climb the tree easily and make my way to a spot 20 feet above the ground where I had a bird's view of life. The tree and I seemed more like friends then difference species of life. My experience with this tree was one of Presence. I had no thought about it, just a full-body experience of safety, acceptance, happiness and contentment.
Present Moment Awareness
Presence is present moment awareness. In Presence, you are in touch with life and whatever is happening in your own body and mind at the time it is happening—that is, Living the Present Moment. The time spent with my tree was undistracted Presence. Perhaps this original, organic experience with Presence led me to yoga and meditation as an adult.
Meditation
Most people associate meditation with a sitting practice. As a teacher of Presence Yoga and Presence in Motion, I want to help my students understand that the practice of Presence is not limited to the body in stillness. I encourage the understanding that we can bring Presence off the mat and into our world as well. Presence in Motion happens when the mind becomes the observer of the experience we are having in this moment. Learning to slow the mind down from its lightning fast movement from one thought to the next is crucial to the experience of Presence. Learning to say "No, thank-you!" to thoughts of the past or the future creates space in the mind. Our attention is brought to the present.
Noticing this Moment
Life is always "this moment." "This moment" takes a form; the mind's thoughts are an abstraction of the form. Without the abstraction of thought we experience the fullness of life. Presence in Motion is the direct experience of the fullness of life rather than the abstraction of thought.
Noticing without judgment is the other key piece to Presence. When I judge, have an opinion and react to what is, I get caught in the form. I call this being pulled down the "rabbit hole" of thought and in that moment, I lose Presence in Motion.
When I become friendly with what is, I allow whatever form this moment happens to take and I become a part of it. When there is no judgement, there is no resistance. Instead there is a gentle interface, a meeting, a loving of what is.
Presence in Motion is an act of surrender to the experience of this moment and what arises is the timeless, formless essence of who you are.
Upcoming Teleconference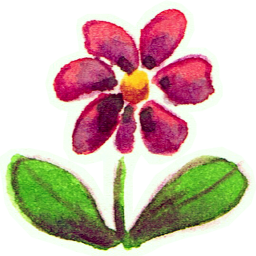 Fri Apr 14 at 12:30pm EST: Join Chery Owens and Dr. Joel Ying on the Living the Present Moment (LtPM) – Online Study Group  to explore how you can incorporate the wisdom of "Presence in Motion" in your life. Movement as a meditative practice is powerful, life-changing, and easily accessible to everyone. Meditation does not come from stillness, but from Presence. Chery will discuss the wisdom of "Presence in Motion," and Dr. Joel will bring his wisdom from years as a Tai Chi teacher. After the presentation, they will guide a seated movement experience, followed by question and answer session. Register today for the Online Study Group.