Physician, Educator, Storyteller. He hosts this website for "Living the Present Moment" as a conscious journey of Body, Mind, Emotion & Spirit. Holistic and integrative, his practice includes Tai Chi and Yoga, Craniosacral Therapy, Healing From the Core, Meditation. Always exploring his edges, he shares them in the blog, newsletter, courses, and online study group.
Latest posts by Dr. Joel Ying, MD (see all)
Smiling Is Infectious
—author unknown
Smiling is infectious,
you catch it like the flu,
When someone smiled at me today,
I started smiling too.
I passed around the corner
and someone saw my grin.
When he smiled I realized
I'd passed it on to him.
I thought about that smile,
then I realized its worth.
A single smile, just like mine
could travel round the earth.
So, if you feel a smile begin,
don't leave it undetected.
Let's start an epidemic quick,
and get the world infected!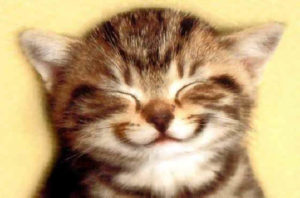 ---
Different people claim to be the author of this poem on the internet, so I leave the topic to those who wish to do the research. The rest … just enjoy the poem … and smile! Lift your spirit and someone else's today with a smile.