Deb is a holistic manual therapist, combining many modalities including craniosacral, breath work, meditation, movement, and Dreamweaver. Deb is a certified Healing From the Core presenter and advanced Craniosacral therapist. Deb utilizes and teaches techniques to help clients help themselves. Deb's grounded presence is enhanced by her love of family, nature, and exploring new possibilities. www.debjewett.com

Latest posts by Deb Jewett (see all)
Imagine yourself within a sacred geometric structure and an advanced surround sound system merging music, vibration, and intention with every cell in your body. This is the Dreamweaver experience — creating possibilities of exploration, healing, and full body presence.
A Dreamweaver is a vibroacoustic instrument that incorporates music, vibration, sacred geometry and intention. It is comprised of a vibroacoustic mat, five-foot copper dodecahedron, and music player which heightens the sensory input of sound and vibration. A Dreamweaver session enhances the possibility to change physical, mental, and spiritual presence.
Sacred Geometry
The Dreamweaver was created by Benedict Howard about thirty years ago.  According to the ancient knowledge of sacred geometry, the twelve-sided geometric copper frame corresponds to the element of ether, also referred to as spirit, chi, or prana. Sacred geometry is a blend of science, mathematics, and spirituality that explores how creation has similar geometric patterns whether it be in nature, sacred religious structures, or even our DNA. From macro to micro, there is similarity in how creation is organized.
Musical Massage
A Dreamweaver session is composed of three parts; brief client intake and intention, Dreamweaver experience, and post session thoughts. A session is facilitated by a therapist and sometimes uses hands-on therapies, depending on the skills of the facilitator. Intention is used by many people during prayer and blessings to promote change and healing. Intentions such as peace, inner wisdom, clarity, relaxation, or healing are powerful when spoken and carried in the Dreamweaver. Dreamweaver sessions are a musical massage that can be helpful for well-being, exploration, relaxation, healing, and change.
"Music is movement of sound to reach the soul for the education of its virtue."—Plato
Music and sound are tools to facilitate change physically, mentally, and emotionally. As a manual therapist for many years, I have witnessed physical and emotional changes with clients depending on the music I play or the sounds I make.  Sounds, such as humming, breathes, or toning have been used for centuries by healers. The Dreamweaver intensifies this process by allowing clients to hear the music from above and feel the music vibrations from the mat below. The Dreamweaver surround sound helps clients experience the music to the core of their being; playing in the water bubbles with the dolphins, feeling solid and secure with the drumbeats of Mother Earth, or heart opening sensation with beautiful angelic voices.
Choosing Music with Intention
I have used musical pieces to calm my busy mind, liven up my slow metabolism, and bring forth my intention in the present moment. These are a few of my latest favorite musical choices that may be of help to you to bring forth your present intention.
Music to energize
Garuda Mambo by Xumantra,
Wind Dancer by Whitestones,
Red River Dragons by James Asher
Music for peace
Music to start for my day
Music for gratitude
Music for the elements
FIRE: Send in the Drums by James Asher, Around the Campfire by Dan Gibson
WATER: Angels of the Deep by Raphael, Water Ballet by Peter Kater
AIR: Hug with the Wind by Bali Dua, Flying Dream by Peter Kater
EARTH: Origins by Glen Velez, The Stone Warriors by Chris Spheeris
ETHER: Kaja by Jalan Jalan, Integration by Sophia
Deeper Presence
Use music to enhance your presence and bring forth your intention. The Dreamweaver magnifies music and intention, but music alone is powerful.
Gratitude for this amazing, blessed moment. It is a gift to live in this present moment. Let us enjoy, explore, and be curious. Let us live it to the best that we can.
Upcoming Teleseminar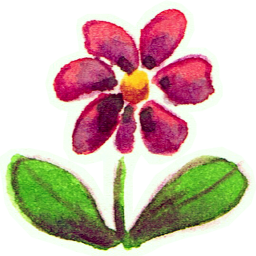 FRI Apr 28, 2017, at 12:30pm EST. Dreamweaver, Sacred Geometry, and Deepening Presence. Join Dr. Joel Ying and Deb Jewett for a teleconference event at Living the Present Moment Study Group. Sign-up today!